Any questions?
Can anyone learn to play an instrument and what age range do you teach?
I think it's true to say that most people can learn to play an instrument if they genuinely want to. The wanting to is really the key to success. As for age, as the saying goes, "It's never too late to start." For younger children there are some physical limitations depending on the instrument. As we all know, every child is different and if there are any concerns for this or any reason, I'd normally advise arranging an evaluation session prior to discussing longer term suitability. As a rough guide however, I would start piano and percussion from about 8 years old, with brass and saxophone slightly older, although new developments in plastic instruments can bring this down a bit. Learning to play the recorder can also be very useful as an introduction to the above.
What is the role of parent or carer during lessons?
The issues surrounding safeguarding and parental support are very important. I have enhanced DBS (Disclosure and Barring Service) clearance for working with children, plus public liability insurance covering teaching from home. There is always an open door policy with sofa provided and parents are encouraged to sit in on lessons, perhaps record notes in the practice diary, contribute encouragement and support, and be part of the on-going dialogue. This is particularly important for new and younger students. I can even provide safety ear plugs for drum lessons (please ask if you want to take some home!).
What strategies do you use for maintaining student interest?
It's a crucial part of my role to help maintain motivation and enthusiasm. One response to this is it's simply down to experience and knowing a myriad of techniques and strategies to achieve learning goals. For example I keep a range to tutor books and performance material to suit the age, interests, pace and learning styles of students. Some students love to sing, some would find it accutely embarrasing, some need structure on the page, others may thrive on the freedom of jazz style improvisation. For teaching Drums I always use a second kit to support and play alongside students. The real answer is to learn about the student and to tailor the learning accordingly.
Do students need to learn to read music?
Simply put, yes they do. I strongly believe that omiting this aspect would be a huge disservice to students, limiting their future progress, enjoyment and access to the vast potential range of music making. That said, I don't think it should be onerous, it just needs to be integrated into the learning from the beginning. Like other aspects, learning should be fun.
How important is practise at home and how much is needed?
There is a well known saying regarding practise; "Don't practise for a day and you will know. Don't practise for a couple of days and your friends will know. Don't practise for a week and everyone will know." For young players and beginners, little and often is the key. 10-15 minutes every day will achieve far more than just one hour on Sunday. Players need to build up stamina, muscular memory and coordination, all of which takes time, effort and patience. Try to set up regular routines. Use of electric pianos and drum kits with headphones, along with practice mutes for brass can help.
What equipment is provided and what do I need to bring?
With the exception of music and practice diaries, students for piano and drums don't need to bring anything. Drummers however may want to bring their own sticks, brushes etc. Brass and Saxophone players will be expected to bring their own instrument (and spare reeds if appropriate), although with notice I can provide an instrument for taster/evaluation session purposes. Please note that pianists and drummers should have access to a suitable instrument at home. Please ask for advice if required.
Is your location easy to get to and park etc?
I am located in Norton, Stockton on Tees. There are good bus routes and plenty of off street parking at the front.
Do I need to pay up front and what happens if I need to change an appointment?
All details regarding how payment works, what to do if etc. are all laid out in a simple contract based on the Musicians Union standard teaching template. As always, communication is important here and I'm fortunate that my wife has kindly agreed to look after all appointment and payment details. So when real life throws a spanner in the works, she will be happy to speak on my behalf and amend arrangements as appropriate.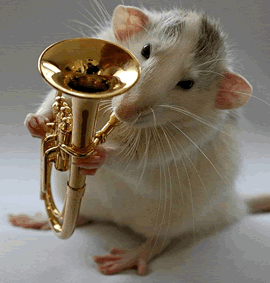 With a bit of enthusiasm and dedication anyone can learn to play!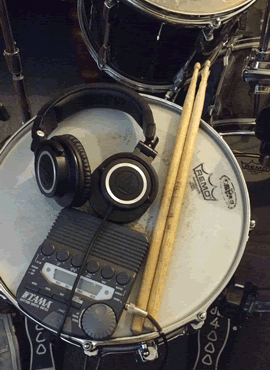 Top practice tip - Use a metronome and headphones